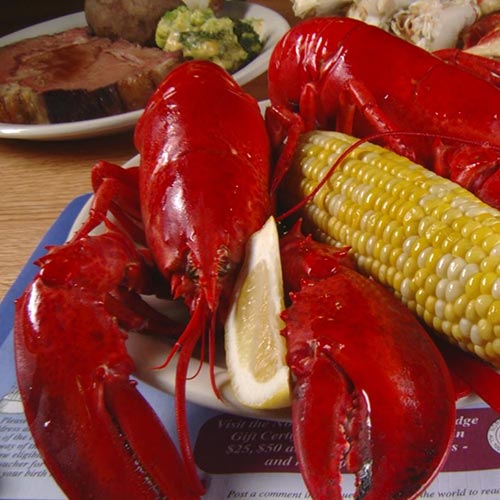 It's a surf and turf day featuring the best of New England! Begin with a narrated cruise of famous Newport Harbor, finishing with a seafood feast fit for a king! On a high speed catamaran, cruise 30 miles of New England coast, seeing historic seafaring sights. You'll even glide under the spectacular Jamestown and Newport Bridges with million dollar views!
For dinner, enjoy the incredible all-youcan-eat buffet at the famous Nordic Lodge. Enjoy your fill of endless lobster, angus prime rib, jumbo shrimp, clams, oysters, filet mignon, scallops and the seemingly mile
long desert table. Recently named one of the "Top 10 Buffets in the World," the Nordic Lodge is a spectacular culinary experience not to be missed!