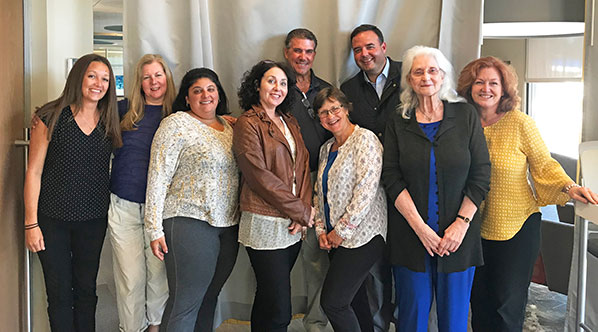 When traveling with The Upper Class, you're never alone. Not only will you meet fun people, every trip is hosted by one of our expert Tour Directors. Dedicated to your comfort, enjoyment and safety, our team of Upper Class Tour Directors have extensive experience in hospitality, group travel, tour guiding and more. You can count on the Tour Director to take care of all the details to make your trip go smoothly.
Just like our guests, each of our Tour Directors is like a member of the family. Many have been with the company for years, bringing their unique personality and experience to every trip.
The Tour Director ensures that each trip goes well, addressing any issues along the way, answering your questions, making recommendations on longer trips and much more. The Tour Director can't wait to introduce you to your fellow travelers. It's like traveling with your own, personal social director!
With The Upper Class, our unique brand of escorted group travel lets you have fun with friends while meeting new ones. We take care of everything, creating a hassle free, experience. Just sit back, relax and enjoy!